The way to work is getting shorter and shorter - one staircase less!
Only two years ago, we carried moving box per moving box to the 4th floor and now the day has come that we expand again and move into a huge loft! One floor downstairs our destiny lingered and waited for us to come and take it. This means: Our way to work gets shorter and shorter and with our new loft also we'll have way more space to evolve.

A dream comes true! We're moving from our small office to a loft in the same house. After 'breeding' one floor over that very flat, finally, we are allowed to move in and call it our own empire of creative mind. What's awaiting us is a separat conference room, another big room for our employees and a small one for the boss of our beautiful rendering-nest. In addition, we'll have two bathrooms (one for women and one for men) from now on.
With a size of about 130m² there's enough space to walk around a randering-desk some time. The optimal lighting is assured, too. With big windows placed far away from our desks there won't be any more difference in the color appearance from screen to screen. All in all, we can predict that this beautiful thing is perfect for us and will truly exceed our expectations.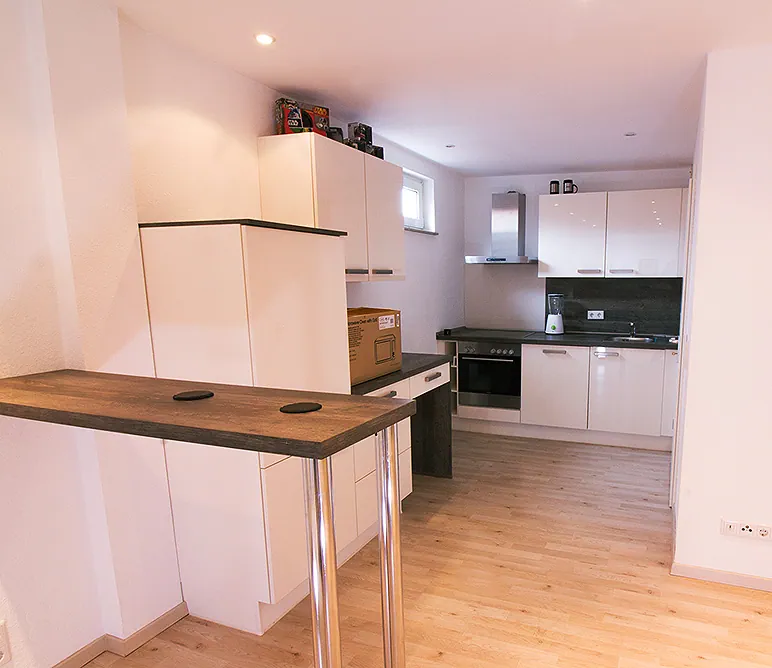 Details:
▫
Area
: about 130m²
▫
Floor
: 3
▫
Rooms
: Loft
▫
Bathrooms
: 2
▫
Place
: 40878 Ratingen